Passie & Tijd
2020, 11 januari, Antonius Abtkerk, Nijmegen
2020, 12 januari, De Schakel, Wijchen (Dubbelconcert met Vocaal Ensemble Dubbel Zes)
Programma
Buchenberg: Von 55 Engeln behuetet
Lotti: Crucifixus
Graun: Fürwahr, er trug unsre Krankheit
Tučapský: Five Lenten motets:
Tristis est anima mea / Pater mi / Filiae Jerusalem / Eli, Eli / Pater Meus
Miskinis: Time is endless
Kuhnau: Tristis est anima mea
Chatman: Time pieces:
Tempus / Come, my Celia  / I saw Eternity  / Clocks
Intermezzo
Marielle Polman (fluit), Wilma van Donk (altviool) en Liesbeth Bos (Cello)
Albert Roussel – Trio pour Flute, Alto et Violoncelle, op.40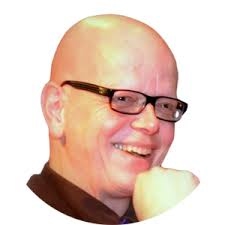 Orpheus with his lute
2019, 22 juni, Antonius Abtkerk, Overasselt
2019, 23 juni, Antonius Abtkerk, Nijmegen
Programma
Frank Havrøy: Uit 'Fire Folketoner': Bysjan, bysjan / Bie, bie, lite bån
George Macfarren: Orpheus, with his lute
Saint-Saëns: Deux chansons Op. 68: Calme des nuits, Les fleurs et les arbres
Lars Johann Werle: Orpheus
Orlando Gibbons: What is our life?
David Lang: Evening, morning, day
Niels Lindberg: Shall I compare thee
Ward Swingle: It was a lover and his lass
Benjamin Britten: Five flower songs
Intermezzo
Petra Griffioen, viool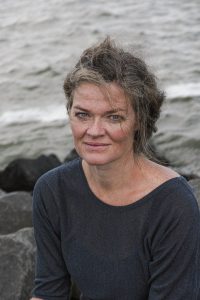 Babylon & de Bazaar
2019, 19 januari, Antonius Abtkerk, Nijmegen
2019, 27 januari, Antonius Abtkerk, Overasselt
Programma
Cyrillus Kreek: Taaveti laul: Psalm 104 en Psalm 137
Giovanni da Palestrina: Super flumina
Heinrich Schütz: Die met Tränen Säen
Juris Abols: Psalm 66 Deus Misereatur Nostri
Frea van de Lavoir: Zonnelied van Echnaton – PREMIERE
Philippe de Monte: Super flumina
Tom Recknell: Ozymandias
Hand Schanderl: Bazar
Robert van den Brink zong enkele liederen mee als tenor.
Intermezzo
Simone Nederhof en Lars van Keymeulen spelen op saxofoon: Jacques Offenbach (Concert nr. 2, Andante) en Marc Mellits (Black).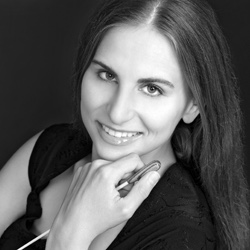 Verrassend Litouwen
2018, 8 juni, Antonius Abtkerk, Overasselt
2018, 9 juni, Antonius Abtkerk, Nijmegen
Onder leiding van de Litouwse dirigente kregen de twaalf zangers de kans om heel dicht bij de kern van de Litouwse taal en muziek te komen. Deze componisten zijn zelden in Nederland te horen.
Programma
Šamotulietis: In te Domine speravi
Naujalis: Verkit aniolai
Dvarionas: 'Kas myli, tas tyli' en 'Čiuto, tuto' uit 'Vijf koren'
Brundzaite: Zeven raadsels
Augustinas: Anoj pusėj Dunojėlio
Čiurlionis: Sanctus
Lopas: Missa brevis quasi grigalis
Intermezzo
Žana Naidionova zong 'Meilės diana ir išsiskyrimas' (Love song and farewell) van Urbaitis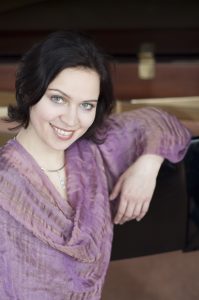 Nacht & ontij
2018, 20 januari, NH Kerk, Grave
2018, 21 januari, Antonius Abtkerk, Nijmegen
Programma:
Vulpius: Hinunter ist der Sonnenschein
Maskats: Prayer To The Night
Janequin: Toutes les nuictz
Mudarra: Triste estava el rey David
Freedman: Blow, Blow, Thou Winter Wind
O'Regan: Threshold of Night
Sibelius: Klokkenmelodie, Mån från slätten och hafvet
Farkas: Pensieri notturni
Di Lasso: La nuict froide et sombre
Amner: A stranger here
Intermezzo:
Het Lorentz strijkkwartet speelde Sibelius Opus 56 'Voces Intimae', delen en II.
Pepijn van der Voort (eerste viool), Jan Hein Egbers (tweede viool), Paul Schwerzel (altviool) en Peter Ypma (violoncello)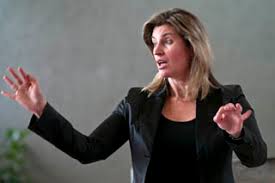 Heinde & ver
2017, 10 juni, Grote Bartholomeuskerk in Beek
2017, 11 juni, Brugkerk in Koudekerk a/d Rijn
Programma:
Frank Ticheli: Earth Song
Imant Raminsh: Ave Verum Corpus, Ubi Caritas
Samuel Barber: Twelfth Night, To be Sung on the Water
Vic Nees: Eight Japanese folk-songs
Stephen Chatman: Due West
Intermezzo:
Trio van fluit/piccolo (Mariëlle Polman), altviool (Wilma van Donk) en contrabas (Marcel Snijders).
Concertino per flauto, viola e contrabasso van Erwin Schulhoff.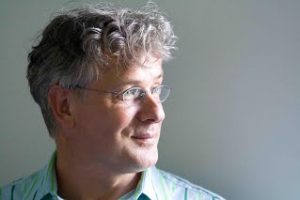 Missa van Rob Casteels
2016, november
Op uitnodiging van dirigent Lou van Cleyenbreugel brachten wij de 'Missa' van Rob Casteels in PREMIÈRE. We zongen in een mis ter nagedachtenis aan het overlijden van Casteels' vader. Vervolgens hebben we een opname gemaakt voor de componist.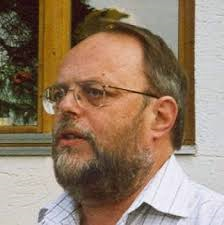 Romantiek uit Duitsland en Engeland
2016, 23 april, Bartholomeuskerk in Beek
2016, 24 april, Willibrorduskerk in Vierakker
Programma:
Brahms: Drei Gesänge op. 42: Abendständchen, Vineta, Darthula's Grabesang
Herzogenberg: Selig sind, die da Leid tragen | Nachtgesang | Die Kehraus
Becker: Befiehl dem Herrn deine Wege | Bleibe, Abend will es werden.
Pearsall: Adieu! my native shore | Nymphs are sporting | Lay a garland | Summer is y'coming in
Finzi: Three short elegies op.5
Bairstow: Let all mortal flesh keep silence
Ives: Name that tune
Intermezzo:
Elena Nijsen, dansstudio Flex, Nijmegen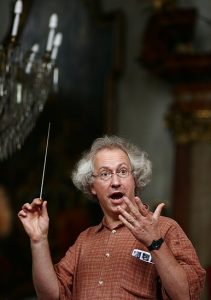 Licht en donker
2015, 28 november, Bartholomeuskerk in Beek
2015, 29 november, Titus Brandsma Memorial in Nijmegen
Programma
Schütz: Psalm 116
Vasks: Letse stille liederen
Dove: I am the day
La Rocca: O magnum mysterium
Intermezzo:
Improvisatie op 'Silent Songs' door Rosa van Walbeek, Viola da gamba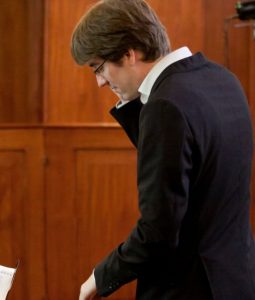 In memoriam Vic Nees
Alt: Merel van Schie | Altviool: Wilma van Donk
2015, 18 april, Antonius Abtkerk in Nijmegen
2015, 19 april, Acropolis in Megen ~ Festival 'New meets newer'
Programma:
Vic Nees
O Song uit 7 madrigals
Laudate dominum, psalm 150
Voetbalgavotte
Sur le Pont
Laudate pueri
Teergeliefde in 10 talen
Ego flos
Nuestra señora de la soledad voor alt, altviool en koor
Intermezzo:
Lorentzkwartet speelde van Lucien Posman: Elegie "In memoriam Vic Nees"
Tempus fugit
2014, 29 november, Titus Brandsma gedachteniskerk, Nijmegen.
2014, 30 november, Bagijnenekerk, Bagijnenstraat 1, Grave
Wederom veel lof bij dirigent en publiek voor het programma dat onze tenor Jos Hofman samenstelde. Deze keer 20e en 21e eeuwse muziek over (on)eindige tijd … met (ten onrechte) onbekende muziekstukken van (ten onrechte) onbekende componisten.
Programma:
James MacMillan: Tremunt videntes angeli
René Eespere: Festina lente
Edwig Abrath: Tempus Fugit
David N. Childs: Do not go gentle into that good night
Richard Rodney Bennett: A good night
Vytautas Miskinis: O salutaris hostia, Time is endless
Charles Villiers Stanford: Quick, we have but a second
Edmund Rubbra: Eternite
Intermezzo:
Lorentzkwartet speelde van Schostakovitch: (delen uit) strijkkwartet Nr 1 in C op. 49
Primavera
2014, 5 april, NH kerk in Ravenstein
2014, 6 april, Witte kerkje in Ubbergen
Programma:
Claude Le Jeune: Revecy le printans – O roze, reyne des fleurs
Francesco Landini: Ecco la primavera, voor vrouwenkoor
Clement Janequin: Le rossignol
Ernest John Moeran: Songs of springtime
– Under the greenwood tree – The river God's song
– Spring the sweet spring – Love is a sickness
John of Forsete: Sumer is icumen in, voor mannenkoor
Frea van de Lavoir: Spring  PREMIÈRE
Paul Hindemith: Six chansons
– La biche – Un cygne – Puisque tout passe
– Printemps – En hiver – Verger
Frea van de Lavoir: Lente  PREMIÈRE
Intermezzo:
door Ensemble 285
Intieme gesprek
2013, 23 november, Lutherse kerk, Prins Hendrikstraat 79, Nijmegen
2013, 24 november, NH kerk, Dorpsstraat 54, Oosterhout (gld)
Programma:
Vic Nees (1936-2013, België): Gisekin Triptiek
Wilko Brouwers (1957, Nederland): Intieme gesprek (2013)    PREMIÈRE
Ingrid Jonker is een vermaarde Zuid-Afrikaanse dichteres en schrijfster. Vrijheid was het centrale thema in haar levenswerk. Op haar gedichtencyclus 'Intieme gesprek' schreef Wilko Brouwers een cyclus koorliederen, die bij dit concert in première is gegaan. Hanne Post Uiterweer presenteerde haar schilderijen, die geïnspireerd zijn op dezelfde gedichten van Ingrid Jonker.
Een tweede 20e eeuwse dichteres waar dit concert de aandacht naar uitging is Jo Gisekin. Zij is van Vlaamse herkomst, kleindochter van schrijver Stijn Streuvels. Componist Vic Nees bracht met 'Gisekin Triptiek' een ode aan de natuur.
Cello-intermezzo, korte biografie van Ingrid Jonker
Expositie Hanne Post Uiterweer
Noorderlicht
2013, 13 april, Witte kerkje, Rijksstraatweg 38, Ubbergen
2013, 14 april, Dorpskerk, van Balverenlaan 4, Leur (bij Wijchen)
Programma:
Rehnqvist, Karin: Var inte rädd för mörkret (deels)
Gjeilo, Ola: Northern Lights: 'Pulchra es anima mea'
Kverno, Trond: Ave maris stellis (1976)
Havrøy, Frank: Psalm (tekst: Paul Celan)
Gjeilo, Ola: Ubi caritas
Kruse, Björn: Who wil believe my words…? Sonnet 17
Rautavaara, Einojuhanni: Lorca suite:
– Canción del jinete
– El grito
– La luna asoma
– Malagueña
Rehnqvist, Karin: Sånger ur jorden:
– Nu är det natt över jorden
– Var inte rädd för mörkret
Mäntijärvi, Jaakko: Pseudo-yoik
Herfstlandschappen
2012, 17 en 18 november in de Petruskerk te Nijmegen
Programma:
White, Robert (1538-1574;ENG): Lamentations (5v.)
Holmboe, Vagn Gylding (1909-1996;DAN): Frise (Cantata profana, op 'onzin' tekst)
– Tempo giusto
– Allegro vivace
– Grave con metamorfosi
– Intermezzo: Chiaro
– Allegro con forza
Tormis, Veljo (1930;EST): Sügismaastikud (Autum Landscapes)
– On hilissuvi (it is late summer)
– Üle taeva jooksevad pilved (Clouds are racing)
– Kahvatu valgus (Pale light)
– Valusalt punased lehed (Painfully red are the leaves)
– Tuul konnumaa kohal (Wind over the barrens)
– Külm sügisöö (Cold autumn night)
– Kanarbik (Heather)
Myškinis, Vytautas (1954; LIT): O nata lux
In times of ...
2012, 21 april, Hazerswoudedorp
2012, 22 april, Petruskerk in Hees bij Nijmegen
Programma
Ned Rorem: In time of pestilence
Poulenc: Soir de Neige
Whitacre:
– Sleep
– Boy & girl
Sköld: We know not where the dragons go
Bax: 5 greek folksongs
Intermezzo
Quercus blokfluitkwintet: Geminiani, Bach, Dowland, Warlock
Double toil and trouble!
2011, 26 november, Sint Nicolaaskerk te Ellecom
2011, 27 november, Petruskerk in Hees, bij Nijmegen
Programma
Matthew Harris: O mistress mine (Twelfth Night) | I shall no more to sea (The Tempest) | Tell me where is fancy bred (The Merchant of Venice)
Humphrey Clucas: 3 Shakepeare songs:
O strange men (All's well that ends well) | Sonnet 116: The marriage of true love | It was a lover and his lass (As you like it)
Juriaan Andriessen: Sonnet 43: When most I wink
Nils Lindberg: Sonnet 18: Shall I compare thee to a summer's day?
Anatoly Lyadov: 8 Russische volksliedjes
Ralph Vaughan Williams: Sonnet 71: No longer mourn for me | Come away, death (Twelfth Night)
Jaako Mäntyjärvi: 4 Shakespeare songs:
Come away, death (Twelfth Night) | Lullaby (Midsummer Night's Dream) | Double, double toil and trouble (Macbeth) | Full fathom five (The Tempest)
Matthew Harris: Hark, hark the lark (Cymbeline) | And will a'not come again (Hamlet) | Take, O, take those lips away (Measure for Measure)
Intermezzo
Pendada Blaaskwintet: Endre Szervansky (1911-1977;HUN)
Eerste concert 1 voor 12
2011, 4 april, Nijmegen, Petruskerk
Programma:
Josquin Desprez: Tu solus
William Byrd: Ave verum corpus
Jan Pietersz Sweelinck: Psalm 121
Daan Manneke: Psalm 121
Vagn Holmboe: Benedic Domino op. 59
Rihards Dubra: Eripe me
Try out
Najaar 2010, Refter in Ubbergen
Programma:
John Dowland (1563 – 1626, UK)  Come heavy sleep
Orlando di Lasso (1532 – 1594 ; VLA)  La nuict froid et sombre
Alphons Diepenbrock (1862 – 1921, NL)  Chanson d'automne
Jean Sibelius (1865 – 1957, FIN)  Drömmerna
Gedirigeerd door:
Jacqueline van Oosterhout (sopraan) en
Jan Hein Egbers (bas)